Food Program There has been a recent change to the food program. We are now, again allowed to serve breakfast and lunch to any child ages 1-18. They do not have to be enrolled in our school. If you need extra meals delivered to your home, please call or text Jean at 701-426-5947.
Hi parents, here is a schedule for your 4th grade student! This has all of their zoom times. Hopefully this will be helpful for you all! Thank you for being so patient! Take care- Ms. Hoffner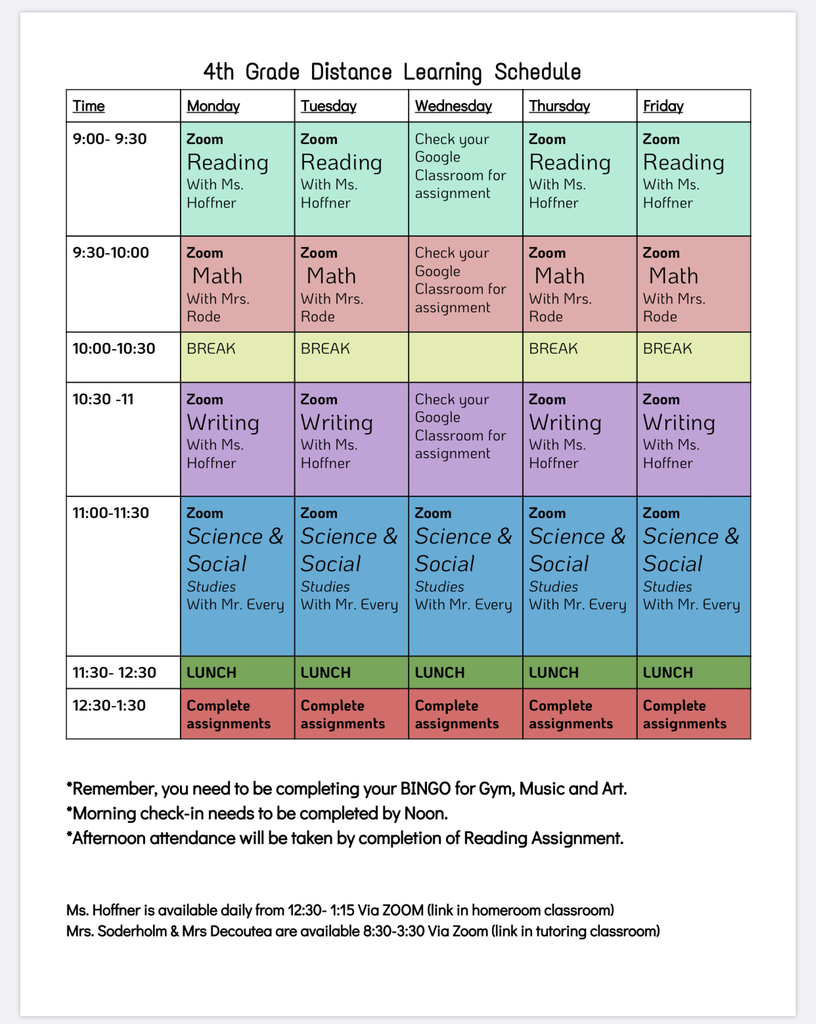 Tomorrow night at 7 PM the Devils Lake Firebirds football team plays Bismarck St. Mary's in the season opener! Minnewaukan School has 2 seniors playing, both of which are captains of the team: James Tice and Tyrese Leaf. Devils Lake Public Schools are not allowing fans in the stands at this time, but are providing a free subscription to watch the game live on the NFHS Network. The link to watch the game live is:
https://www.nfhsnetwork.com/schools/devils-lake-high-school-devils-lake-nd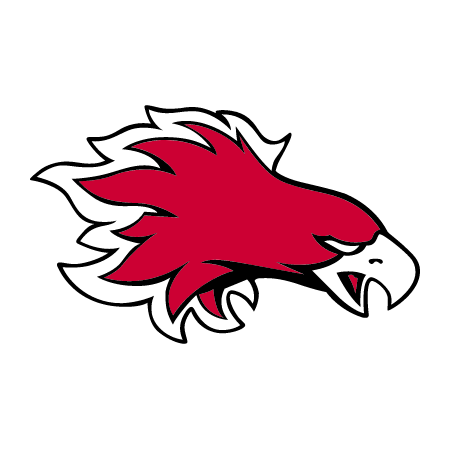 Today Mrs. Kratzke's class will be having a zoom meeting at 10-10:30 to read a story and talk about letters. Please bring a piece of paper to the lesson. You can find a link to the meeting in google classroom. See you soon!

Thank you to all of those who participated in Back to School Night! The winners of the drawing were #4 and #38 on the Zoom list: The Bridget Baranek family and the Amy Longie family.


There is an early out today, Wednesday August 26th, for staff professional development. Classes will dismiss at 1:00. Below is the high school schedule for the day Early Out HS Schedule: Period 1: 8:45-9:15 Period 2: 9:18-9:48 Period 3: 9:51- 10:21 Period 4: 10:24-10:54 Period 5: 10:57-11:27 Period 6: 11:30-12:00 Lunch: 12:00-12:27 Period 7: 12:30-1:00
Athletic Announcement If you are interested in participating in junior high volleyball, cross country and football, we need you to contact one of the following people: Rick Smith, AD Four Winds – 766-1469, David Mahon, AD Minnewaukan – 473-5306, Megan Callahan, Head Volleyball Coach – 766-1438 or 701-318-1478, or John Lohnes, Head Cross Country Coach – 766-1400 ext. 1524. More information to follow as we develop our full plan.
Hi first graders! Mrs. Kratzke's class will be having a class zoom meeting today from 10:00-10:30. We will be reading a story and playing a game. Look for a link in your email or on google classroom. See you soon.

Back to School Night will be held over Zoom on Wednesday, August 26th. There will be door prizes to those who attend! A link will be sent out soon!

​All students in grades 7-12, in order to be counted present for your classes must check in with your teacher DURING that class time. Typically the teacher will present a lesson, be available for help, and then students will be able to complete their assignments. The 7-12 schedule is as follows: 1st Period: 8:45-9:35 2nd Period: 9:38-10:28 3rd Period: 10:31-11:21 4th Period: 11:24-12:14 5th Period: 12:54 - 1:44 6th Period: 1:47 - 2:37 7th Period - 2:40 - 3:30 If students or parents have questions regarding their specific classes, they should contact their teachers or administration.



Happy 1st day of school 4th grade families! Today the students must login and accept all of their Google Classroom invites, there should be 12! Students email is
firstname.lastname@minnewaukan.k12.nd.us
Password: 4th.grade please call me at the school if you need anything! -Ms.Hoffner



Today is the last day to come to the school to check out a device for you student. We will be here from 8:00-4:00 to help you with this. If you cannot make it please call the school to make other arrangements.

There will no longer be summer meals delivered. Meals will resume when school starts on Wednesday, August 19th, got ENROLLED students only.